Topic: Central Bank of Kenya (CBK)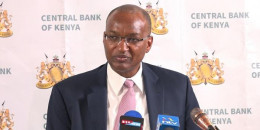 Mar 17, 2023 at 10:19 AM
CBK Governor Patrick Njoroge said the licensing is in line with Section 59(2) of the Central Bank of Kenya Act (CBK Act)....
Dec 22, 2022 at 08:39 AM
President William Ruto on Wednesday launched the National Police Service Leadership Academy in Ngong, Kajiado county....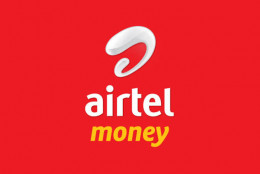 Oct 11, 2022 at 08:37 AM
CBK said the mobile money services will now operate under the banner Airtel Money Kenya Limited (AMKL)....
Sep 19, 2022 at 08:07 AM
Digital lenders had been given six months to acquire new licences from the Central Bank of Kenya (CBK)....
May 26, 2022 at 05:42 PM
This building is the coolest and most modern building in the CBD and Nairobi today - Mr. Mwenja. ...
May 17, 2022 at 03:22 PM
The Central Bank of Kenya (CBK) has sent a notice to digital lenders over the application of their licenses....
Nov 23, 2021 at 11:53 AM
Kangata defended 21-year-old Felesta Njoroge, stating she has the right to privacy and that the heads breached this by making public her financial information. ...
Nov 08, 2021 at 02:28 PM
This directive will be effective for the period of twelve months between October 1, 2021, to September 30, 2022. ...