Oct 14, 2022 at 07:19 AM
Out of 9154 candidates who applied for the position of Principal Secretary post, only 585 candidates were shortlisted....
Oct 08, 2022 at 08:11 AM
Wilson Sossion made a name for himself while serving at KNUT, but he is not the only Sossion who is doing great things, he has an elder brother who is making it big in the publishi...
Sep 29, 2022 at 11:12 AM
The former KNUT SG, who served as nominated MP between 2017-2022, was touted as a potential candidate for the seat of Cabinet Secretary, Ministry of Education....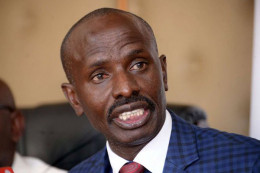 Jan 15, 2022 at 10:30 AM
Sossion who has been a member of the ODM party recently ditched it for DP Ruto's UDA....
Sep 07, 2021 at 11:24 AM
Sossion who is a member of the ODM Party and a supporter of ODM Leader Raila Odinga, revealed that the elders assured to back his bid and asked him to switch loyalties....
Jun 26, 2021 at 02:36 PM
The President appointed Thomas Koyier to chair the team. ...
Jun 25, 2021 at 01:27 PM
Wilson Sossion has resigned from his role as KNUT Secretary General. ...
Jun 02, 2021 at 11:03 AM
KNUT Secretary-General Wilson Sossion has alleged plans by TSC and KUPPET to rig him out of the upcoming KNUT nationwide elections....
May 28, 2021 at 04:53 PM
Teachers have opposed the proposal by TSC to scrap the Bachelor of Education Degree that has been undertaken by education professionals in the country since 1972....
Feb 15, 2021 at 08:38 AM
The strike notice comes barely a month before candidates across the country commence the 2020 national examinations....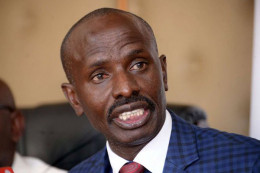 Nov 22, 2020 at 05:01 PM
The nominated lawmaker noted that they had shelved plans to organize a strike, but they had run out of patience. ...
Nov 12, 2020 at 10:59 AM
Auctioneers have reportedly disposed Knut property due to rent arreas....
Nov 04, 2020 at 11:41 AM
The news of 52 KCSE candidates contracting Covid-19 elicited massive reactions with Kenyans calling for closure of schools....