Nov 18, 2022 at 10:12 AM
To facilitate their operations each member country is required to contribute Sh840 million....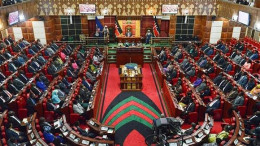 Nov 18, 2022 at 08:21 AM
Out of the 9 positions allocated for Kenya, the Kenya Kwanza coalition bagged five of them while Azimio had four....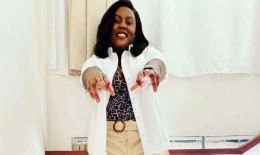 Nov 18, 2022 at 07:57 AM
The terrifying moment saw the front window of a vehicle his father was travelling in broken after being hit by a bullet....
Nov 17, 2022 at 02:27 PM
Raila Odinga's daughter and Kalonzo Musyoka's son among elected members to EALA by Senate....
Nov 16, 2022 at 05:50 AM
"Being Raila's daughter is a disadvantage because they don't want to see what I am capable of doing," Winnie Odinga....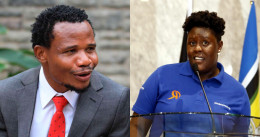 Nov 13, 2022 at 10:24 AM
Salasya could not hold back his excitement after meeting with the last-born child to ODM leader Raila Odinga....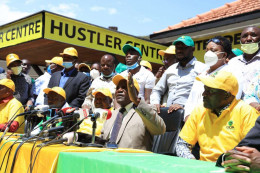 Nov 09, 2022 at 12:59 PM
The UDA list emerged after the ODM made public 6 names they had nominated for the EALA seats....
Oct 29, 2022 at 10:02 AM
In the African political scene, it is often assumed that prominent politicians have a son or daughter that they are grooming to takeover from them, when they retire or decide to ex...
Oct 20, 2022 at 07:51 AM
The clarification by the party comes hot on the heels of reports that the ODM Party has fronted Winnie Odinga for the EALA seat....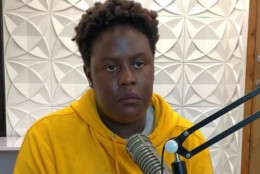 Oct 19, 2022 at 01:40 PM
"Those who've been attacking Winnie Odinga should cease and desist. She's a young woman in politics," Prof. Makau Mutua....
Sep 14, 2022 at 11:39 AM
Winnie who was embroiled in a public spat with Lawyer Donald Kipkorir pulled down her Twitter account Tuesday evening....
Aug 07, 2022 at 10:48 AM
Raila Odinga Junior proudly shared a photo of him and his wife while attending the Azimio La Umoja rally at Kasarani Stadium in Nairobi....
Feb 14, 2022 at 10:25 AM
ODM leader Raila has not been left behind in expressing his undying love for his wife Ida....
Apr 08, 2021 at 12:11 PM
Winnie has blamed Nairobi County MPs and MCAs for sleeping on the job. She notes that the city is filthy....